Our partner network
As Mobility Allstars, we are continuously expanding our network with companies and organizations from business, politics and science. Here you can see who is already accompanying us on our way to the mobility transition.
Axon Vibe

Axon Vibe's predecessor delivered core technology for Google Maps and was acquired by Google in 2006. Leveraging the expertise within car navigation and location-based marketing, Axon Vibe today partners with renowned public transport operators (such as MTA New York, Deutsche Bahn, East Japan Railways) to grow public transport usage and achieve net zero carbon emission goals:
Winning back ridership
By delivering a seamless experience via PTO's mobile app including flexible ticketing solutions across all modes of transport, commuters are motivated to use public transport again.
Empowering the modal shift
Influencing commuters' habits via smart routing suggestions creates an immediate impact on emissions and pollution and increases ridership in public transport.
Customer retention excellence
Informing passengers about disruptions along their journeys and apologizing for any inconveniences by sending out treats from commercial partners elevates customer service on a new level.
At Axon Vibe, 100 employees across five countries are committed to shaping the future of Sustainable Mobility.
MOQO
MOQO is a shared mobility infrastructure provider. With its platform, the Aachen-based company offers 140 customers in 14 countries software, hardware and customer service for car sharing, bike sharing and scooter sharing. From the market leader in car sharing to a club with five bicycles, MOQO sharing projects can be implemented within four weeks.
Read more about the co-founder and CEO of MOQO, Michael Minis on our blog.
ioki

The DB company ioki develops intelligent mobility solutions for the future of public transport. With around 70 on-demand services and over 80 mobility analyses in six countries, ioki is one of the leading platform providers for on-demand solutions in Europe and market leader in the DACH region. Since 2017, companies, cities and municipalities have relied on the expertise of ioki to optimise and digitalise transport according to their needs.
As a technology partner, ioki develops systems that are fully integrated into the existing public transport system, detailed mobility analyses for a data-based and demand-oriented service, and user-friendly platforms.
As a pioneer for autonomous ridepooling, ioki has been setting milestones for digital and autonomous mobility since its founding – from Germany's first autonomously driving shuttle bus to the planned world's largest autonomous on-demand-fleet in public transport.
More than 140 employees from over 20 nations enable a more sustainable world of on-demand, modern mobility from the heart of Frankfurt.
Institute for Mobility – University of St. Gallen

In addition to research, the main focus of the activities of the Institute for Mobility at the University of St. Gallen is the transfer of scientific knowledge to politics, business and society.
The Institute for Mobility
drives the development of "New Mobility" in science and society,
helps Switzerland to distinguish itself internationally as a location for "New Mobility",
is developing into one of the global leaders in the field of mobility.
The institute can build on long-term collaborations with renowned practice partners: In recent years, the researchers have worked with traditional mobility providers such as Volkswagen AG, BMW AG, Mercedes-Benz AG and other mobility companies such as TÜV, SBB, and the Israeli Startup Mobileye, Lufthansa AG and the Boston Consulting Group (BCG) worked together. The topics researched and worked on range from automated and networked driving, alternative drives, Mobility as a Service (MaaS), multimodal mobility, sharing concepts to questions of leadership and corporate culture and communication.
A look at the research performance shows that more than 30 articles were published in FT journals and other A journals during this time. On this basis, too, the Institute for Mobility has established itself nationally and internationally as a partner in the field of mobility – both in practice and in the academic world.
Further training at the University of St. Gallen: https://smart-mobility-management.com/
As a member of Mobility Allstars, you receive an exclusive discount on the Smart Mobility Management executive program!
Future Mobility Lab – University of St. Gallen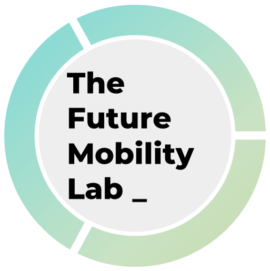 The Future Mobility Lab (FML) is a partner network led by the Institute for Mobility of the University of St.Gallen, fischerAppelt and SYSTEMIQ, consisting of important actors in mobility practice & research (especially mobility companies, municipalities & administrations as well as associations, federations & research institutions). In doing so, the FML follows the vision of making future mobility more sustainable, multimodal and less ownership-oriented in the long run.
Primary goal of the FML is to promote the exchange between these actors, to develop relevant knowledge about mobility behavior in the two core regions Germany and Switzerland, as well as to identify and test measures to change this behavior in the long term by means of applied research projects.
Findings from these research projects are both shared between the members and made accessible to the broader public. Hence, the FML considers itself as an active driver of the mobility revolution.
Travel Industry Club
The Travel Industry Club was founded in 2005. It acts as an independent business club for the movers in the travel industry. The approximately 540 personal or corporate members are leaders/corporations and up-and-coming talents in the tourism industry. The club sees itself as an innovative "think tank" in the industry and has set itself the goal of raising public awareness of the economic importance of the travel industry. At around 30 events a year in a wide variety of formats, future-oriented, economically relevant, socio-political and scientific topics are brought into broad discussion.
The Travel Industry Club and Mobility Allstars cooperate in organizing several events. The Mobility Award is also presented together with Mobility Allstars as part of the TIC Award Night.
QUINTA Consulting

QUINTA Consulting is a management consultancy specialized in mobility, e-charging infrastructure and parking projects, based in Frankfurt a. M., Germany. Founded in 2012, QUINTA Consulting advises international B2B and B2C companies on the commercial, digital and strategic development of business and revenue models.
With more than 100 projects in 12 European countries, the US and China, for OEMs, investors, funds, insurance companies, cities/municipalities, operators and airports amongst others, QUINTA Consulting has been one of the leading management consultancies for mobility, e-charging infrastructure and parking projects for the last 10 years.